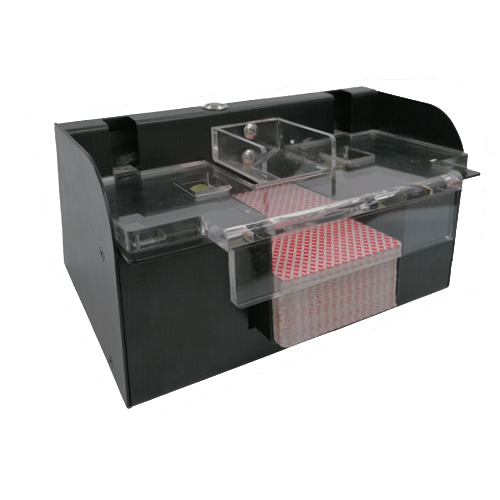 Mark III is a 2 deck smart mini shuffler that will help speed up games by reducing the time for shuffling. It has a powerful motor for fast and accurate shuffling, and is made with aluminium alloy giving it excellent resistance to corrosion and an elegant appearance.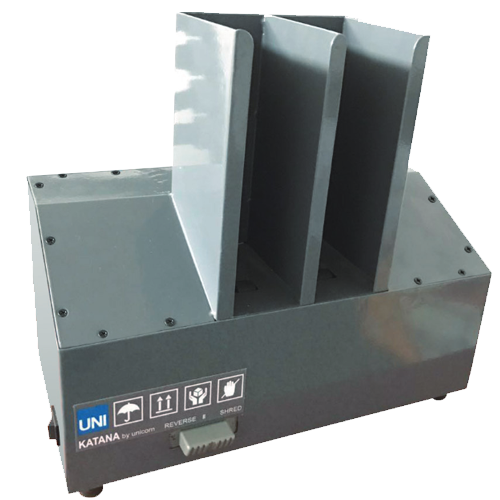 Katana has a powerful motor and two funnels to input cards for shredding. The cards are cut into cross-cut shapes with a 4mm x 40mm stainless steel blade. It operates quietly and is heavy duty.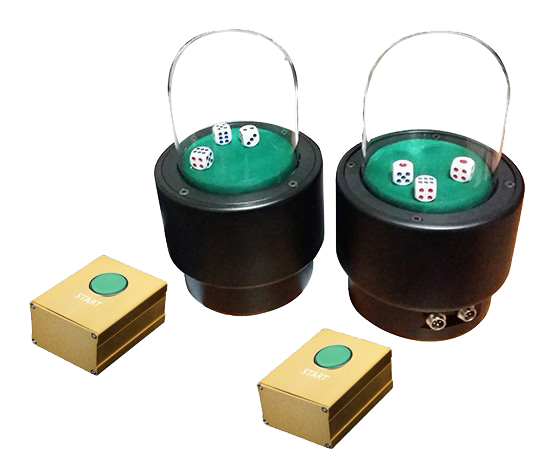 Unicorn's automated dice shaker is easy to use, compact and durable. The machine has a transparent and tamper proof glass dome enclosing the dice. It can be used in live game or online, accommodate multiple dices at once with a complete randomized result every shake, and it is reliable because it can be used for long operation hours.