Unicorn playing cards are produced in standard size of 63 x 88 mm, but customized sizes are also available. Each standard package includes 2 jokers and 1 ID card with barcode for the traceability of your products.

Online Casino Barcode
Customized barcode by request
Ultraviolet ink: batch mark, logo, hidden signs printed using ultraviolet ink (standard security features)
Laser Track
Fully hidden mark, untraceable under ultraviolet light and mostly used on bank notes(advance security options)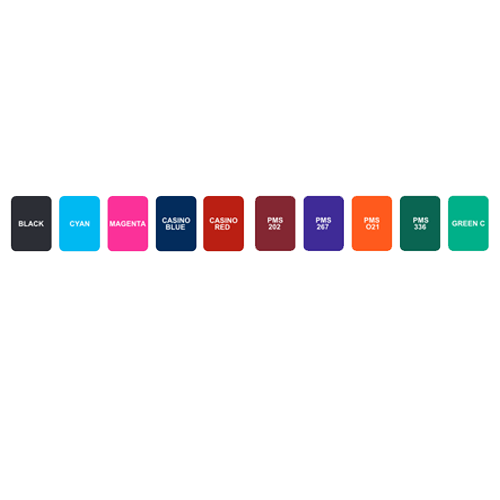 Pips are available in two sizes: regular and jumbo. For the color, it can be printed on black, cherry red and burgundy. Custom-made Ace of Spades with incorporated logo can also be provided.
Card Back Options (paper only)
There are 22 available patterns (please see catalog) to choose from for the back of the cards that can be printed on 10 available colors. It can be customized by incorporating your logo, or if you desire a more personalized design our graphics team can produce custom-made design upon request.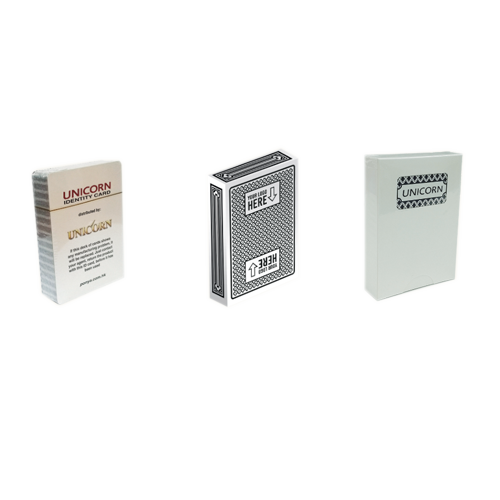 Cello
Custom Tuckbox
Tuckbox with window
Location
Room 211, CTC Building, 15 Don Benito Hernandez Street, Pasay City, Manila,
1300, Philippines
Contact Number
(+63) 9665427147

Email
inquire@unicorn.com.ph