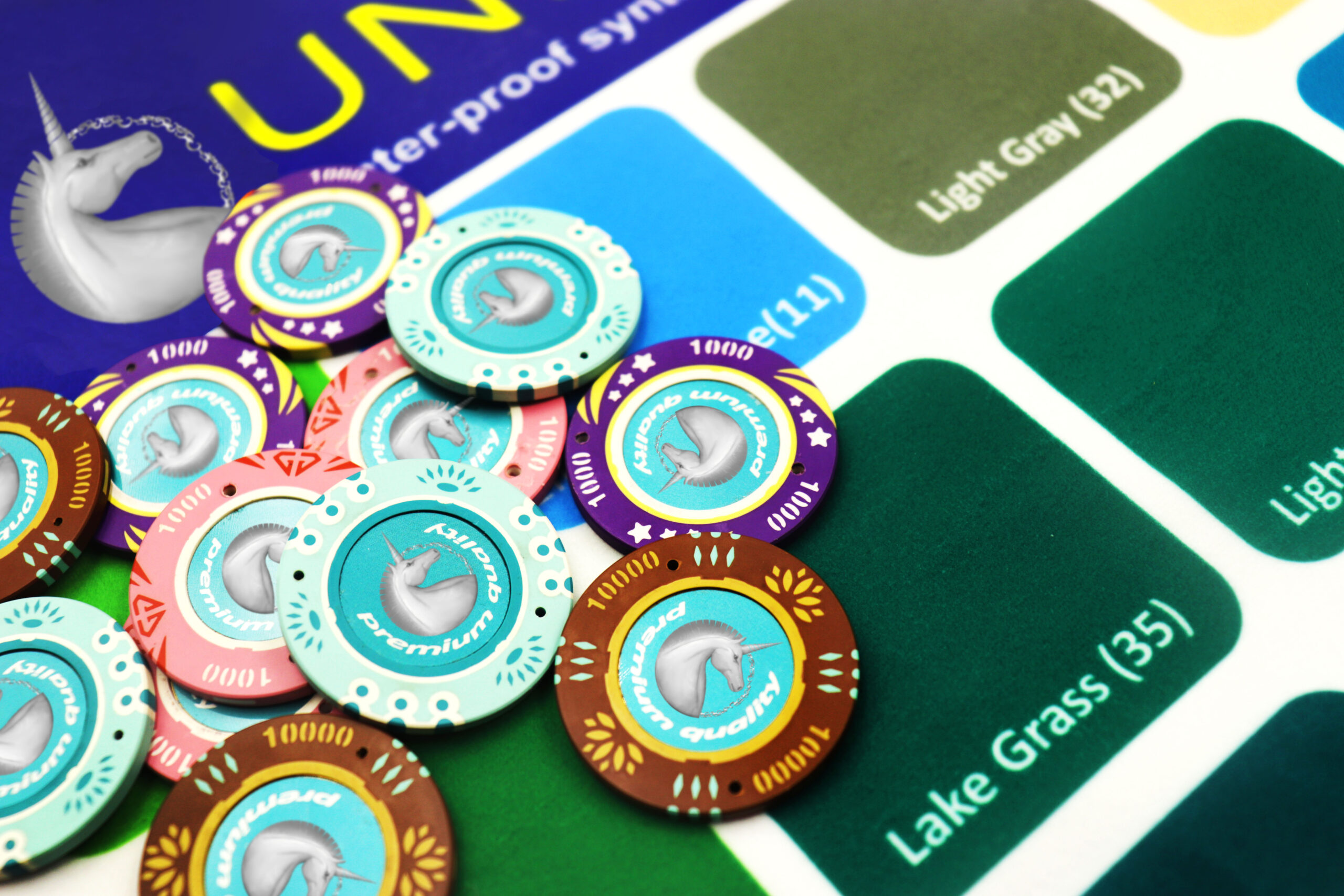 Premium quality and durable gaming chips with texture that has great feel and weight perfect for gaming. We use accurate security features and have a wide variety of design to choose from.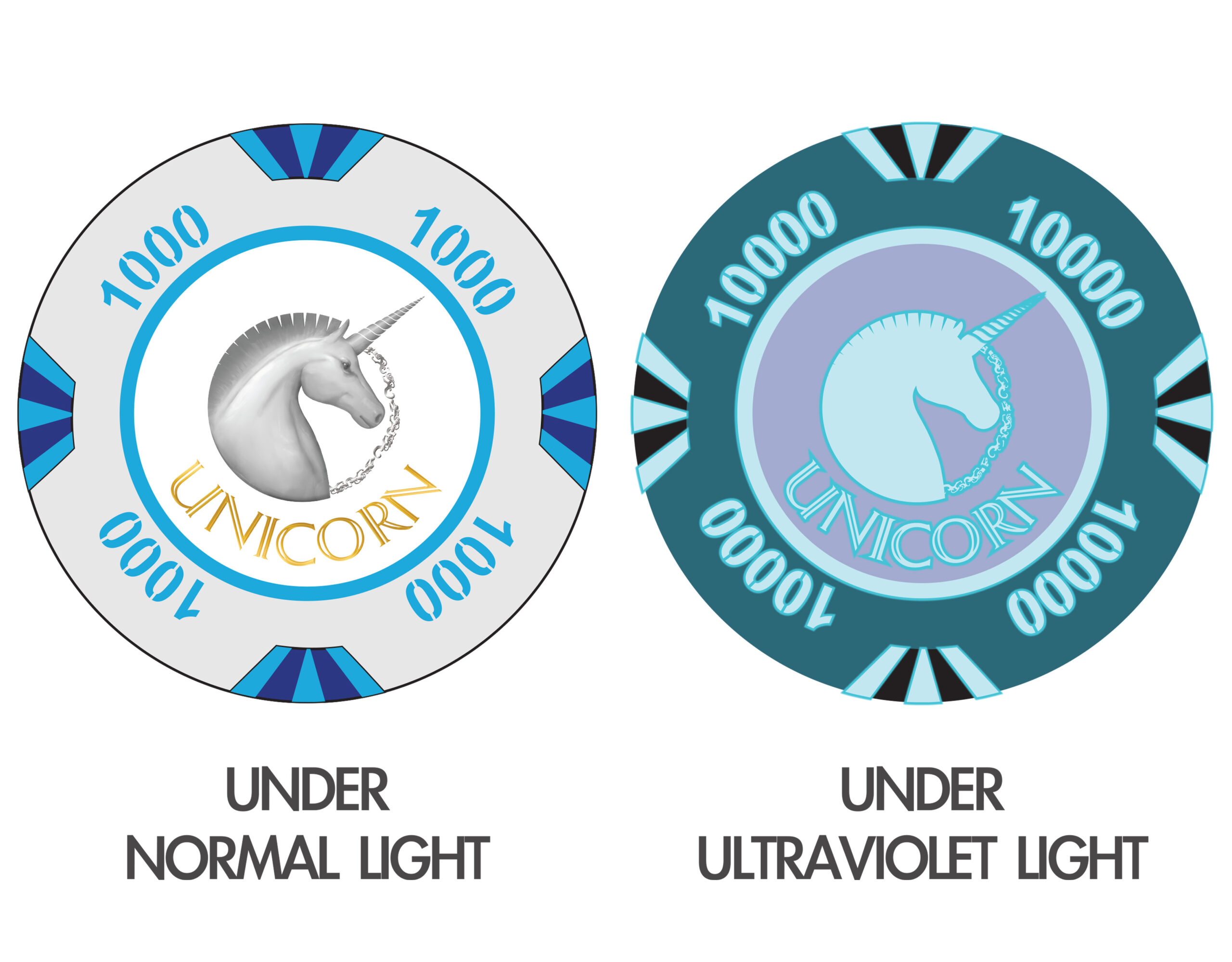 UV INK
Ultraviolet ink can be added on decal that will allow it to glow under UV light. UV inks are only visible under UV light.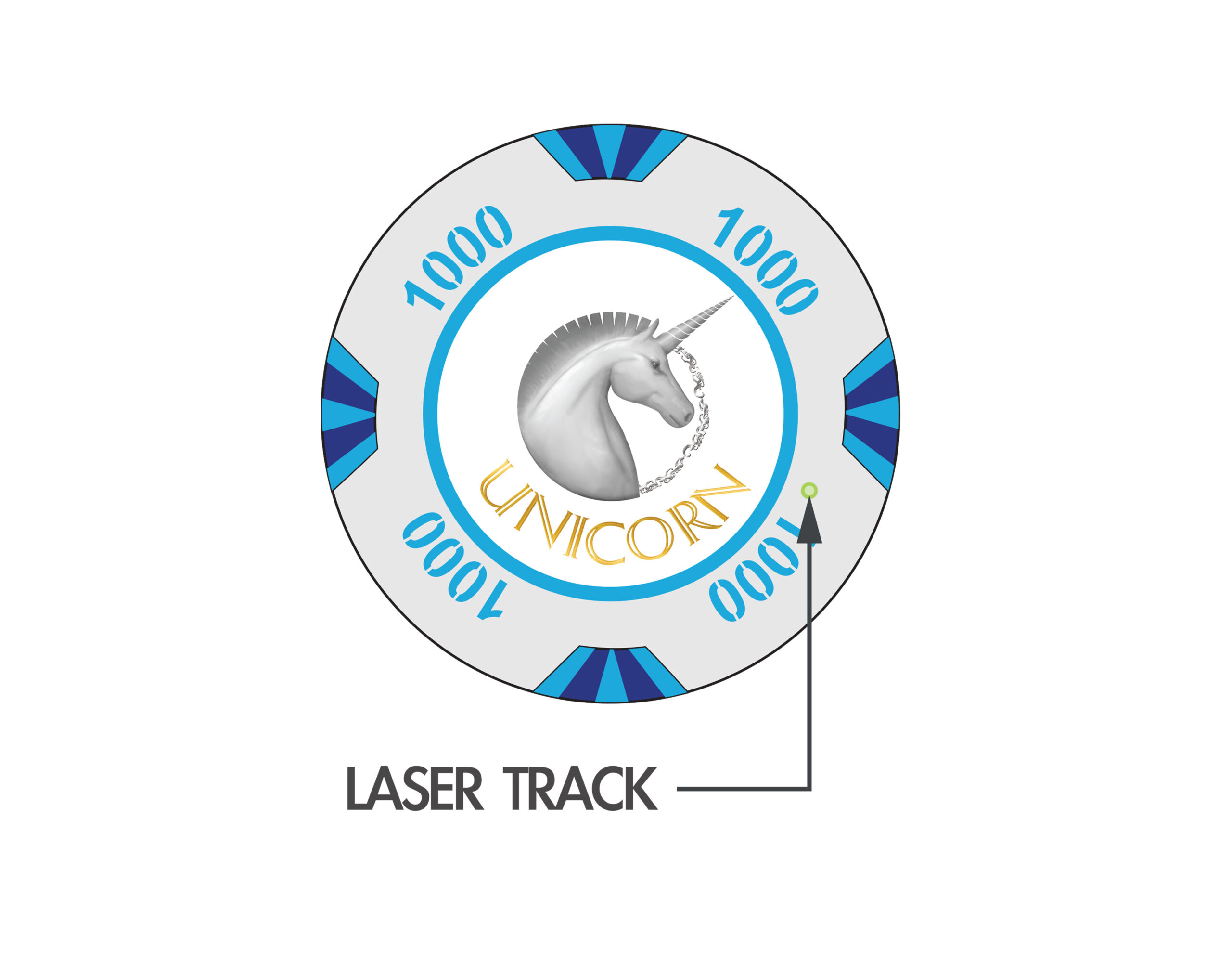 LASER TRACK
Laser Track is similar to UV ink but with higher frequency. Marking is represented by a small glowing dot on the chip, which can only be seen under Laser Track Scanner.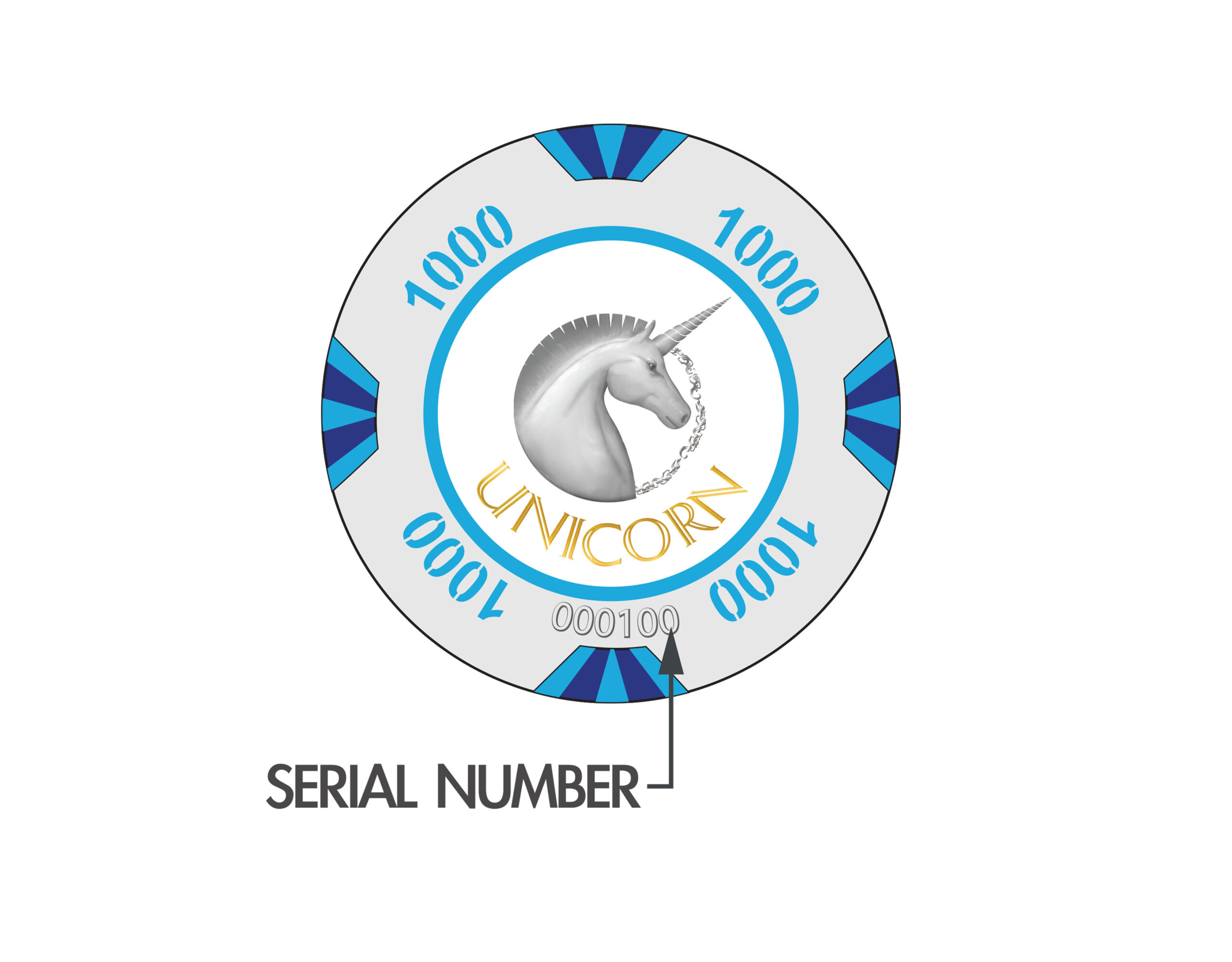 SERIAL NUMBER
Series of numbers debossed on the decal which can makes each cheap unique.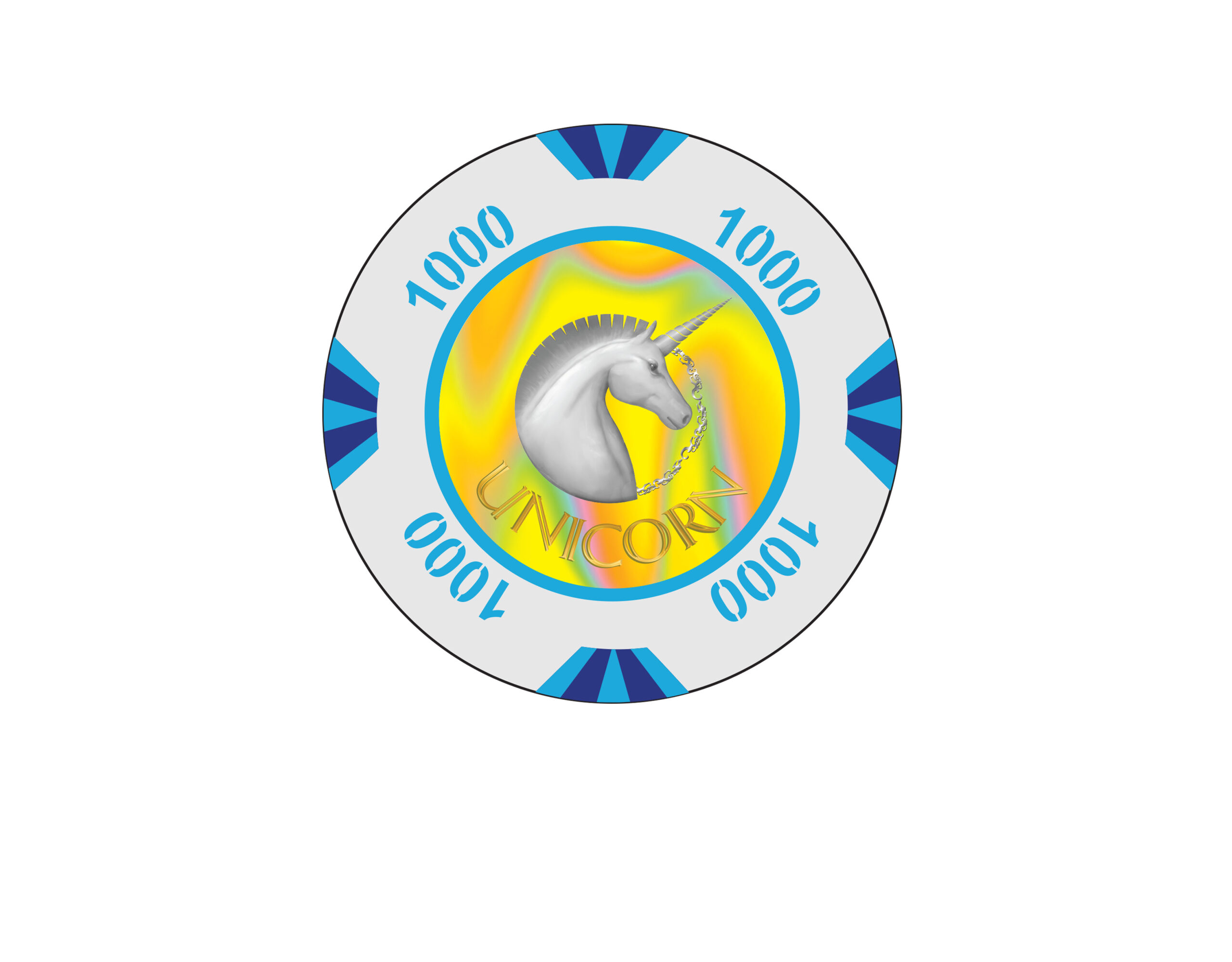 HOLOGRAMS
Holograms are on decals. It has 2,000 photos compressed in one image making replication impossible. It adds aesthetic to your chips making it look elegant, and can be seen with own eyes, eliminating the need of equipment when checking authenticity.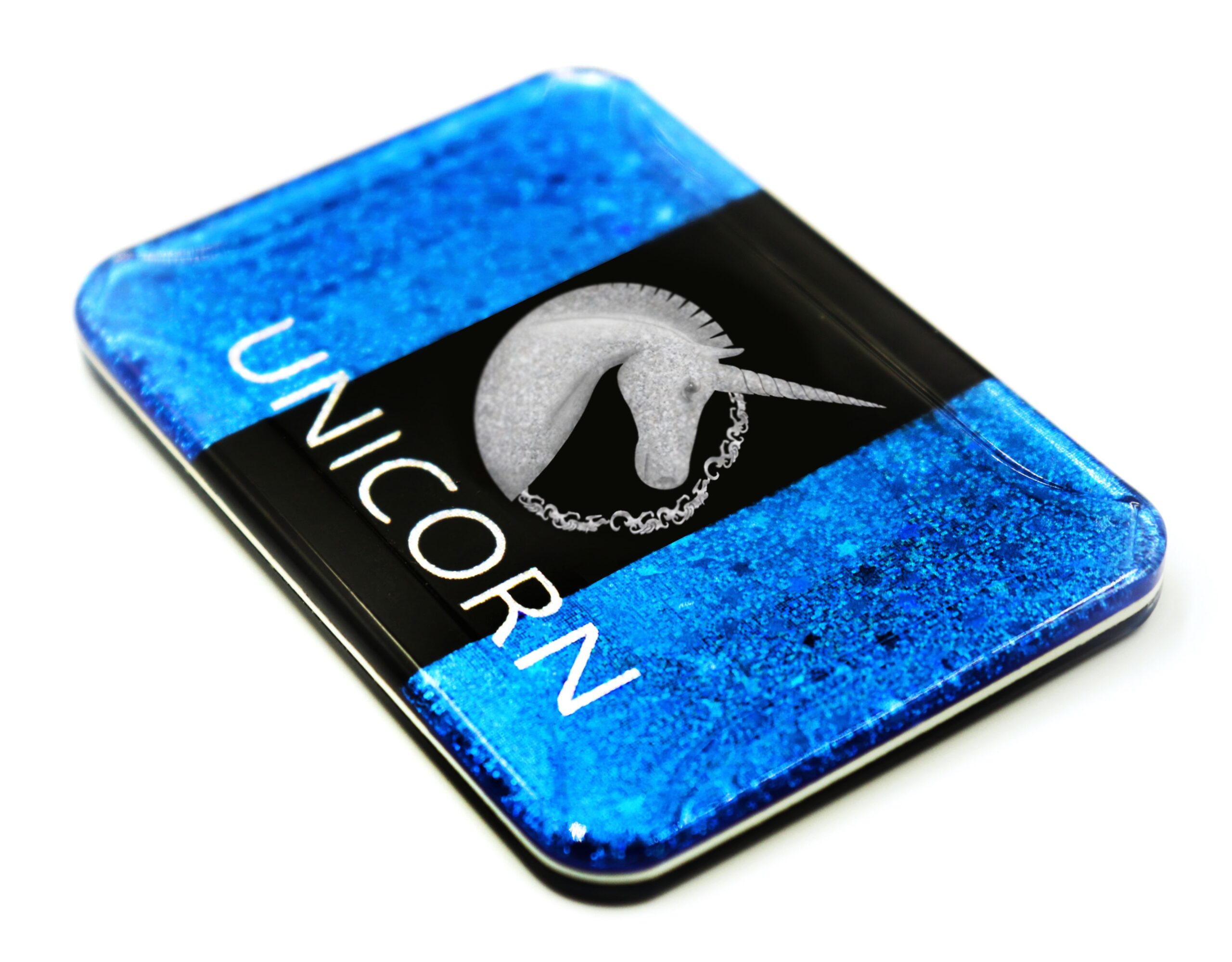 MICROPRINTING (FOR PLAQUE)

Micro printing is a security feature where in a microscopic pattern is printed somewhere on the plaque using a top level printing machine.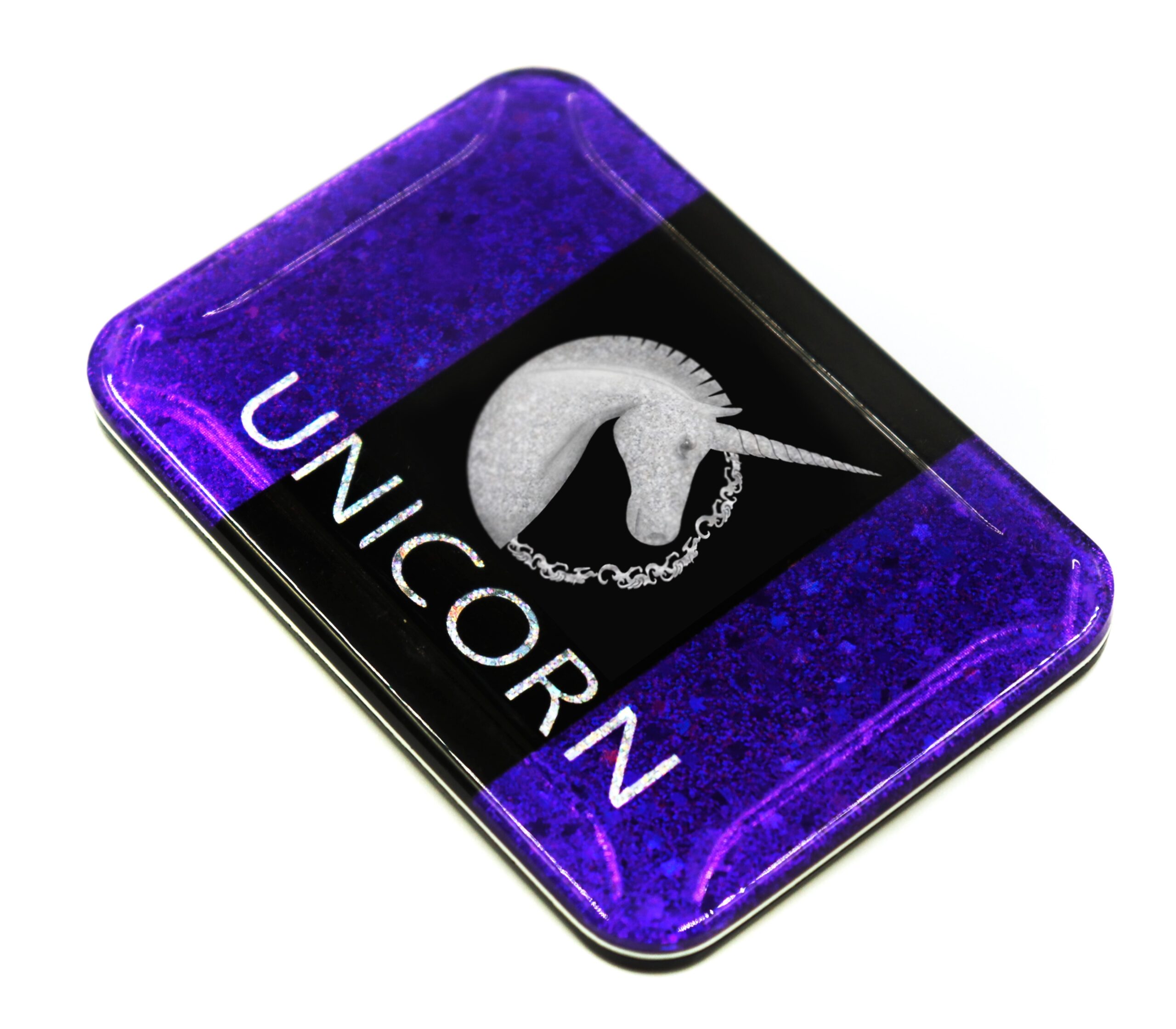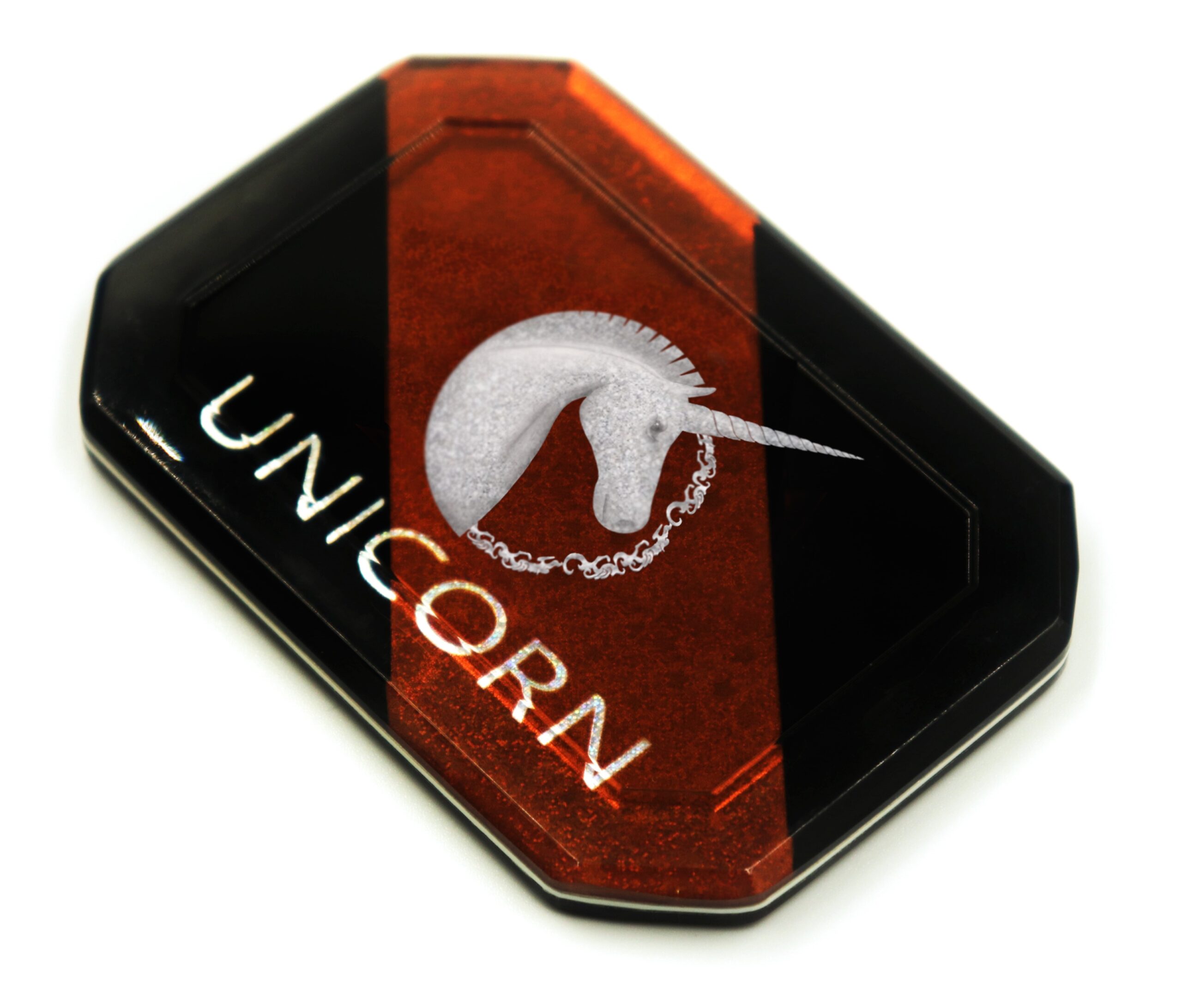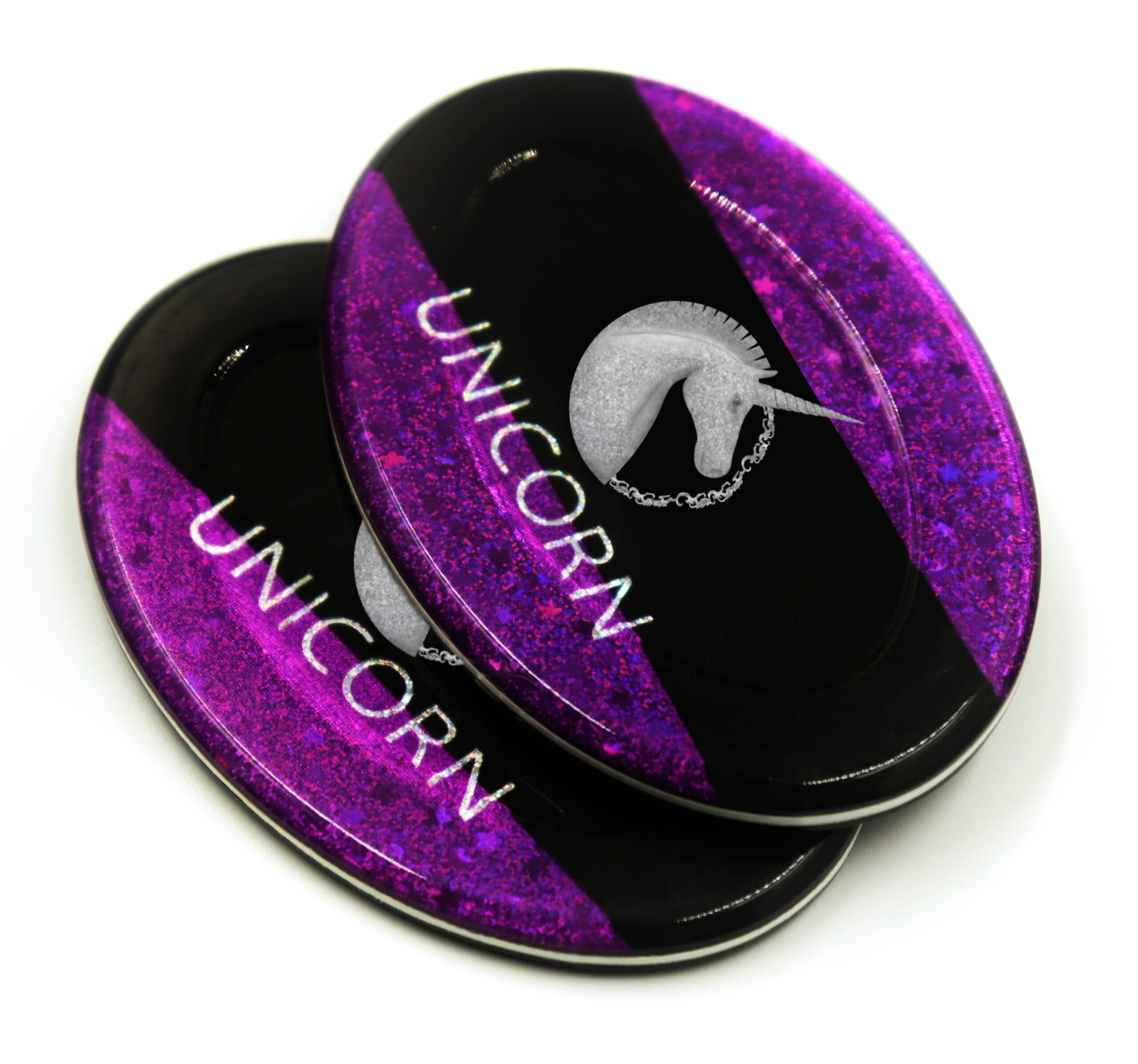 Location
Room 211, CTC Building, 15 Don Benito Hernandez Street, Pasay City, Manila,
1300, Philippines
Contact Number
(+63) 9665427147

Email
inquire@unicorn.com.ph